2019  Polymer Clay Classes with Pam Miller

                   Hobby Lobby in Peoria IL.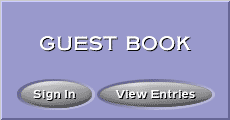 Sign up for my Class Email List:

subject" add me to class list"

add name, email address & phone number.

Register for Hobby Lobby Classes & get the class supply list by clicking on the photos. 

 Mokume Gane 

      5-13-2019  

  Bring your flower, flower         petal & leaf canes! 

      Monday, June 3.  10-1

 We will use them to make wonderful items. Cover a bakeable item (glass, metal, etc), or make a bangle bracelet or pendant and earrings.We will see how much we can do in the time allotted. Including baking them!

Need more canes or more variety?  I'll bring a few canes you may purchase if you want.

Saturday   6/15th    10-1

Kaleidoscope Canes!  

June 22   10-1

So fun!! So many ways to use them! 

   Making Bangle Bracelets! 

   July 13th  Sat.  10-1

I will bring forms to use (.50ea). 

   Make a few!  

I will add supply lists and registration  links very soon.