Turquoise 

necklace 

& earrings

        Stained Glass Beads 

     inspired by Lorrene Davis

New items         Polymer Clay Magic 

                                                                                            by Pam Miller

This page was last updated: October 27, 2015


Click on pictures 

for larger view.

Blue butterfly        Butterfly Necklace

    wing  cane

Floral Pin 

Created from one of 

my Butterfly wing canes

-for my Red Hat friend.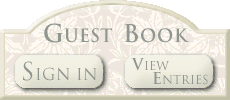 Business Card 

Holder"Couch" 

Bargello Cane 

Lower left piece is curved for a future bracelet.  Lower triangle pendant is textured. Upper pendant and earrings are smooth. Very fun technique!

These dragonfly 

wings are clay ------>

The rest are beads.

 Kaleidoscope Cane Jewelry

 <-            

This is Polly. 

A sweet little angel to watch over you ! She is mostly made of 

polymer clay. Her wreath and wings removeable. 

Click picture to enlarge.

Christmas Patchwork 

               Design

Faux Abalone 

using Penni Jo's Tut

Butterfly Wing (scraps) Tile                        Bracelet