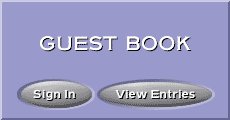 Welcome to my site!

I'm Pam Miller. I have been painting for many years and love to design, paint, teach  and share my knowledge with new painters. Here you will find some examples of my art work.   I hope you enjoy them as much as I enjoy creating them. 

    I  do many gifts & custom orders, including portraits and wildlife. I also love to do murals and decorative painting touches on walls to enrich your homes. I'm happy to personalize gifts and to mail out your orders also. 

    I offer adult Acrylic Painting classes at Michaels in Peoria  IL.

  See my "painting classes" pages for the current class schedule and projects.   Feel free to contact me with any questions you have or just to chat. 

 Thanks for visiting.   



        Pam Miller
                                    Washington, IL


To Gallery of Custom work.          Stones , Portraits,

          & Misc Paintings


Winter 2'x3' canvas-acrylic  custom order

Deer on round saw blade.


Custom order

This page was last updated: October 5, 2016