2019 Acrylic Painting           Classes  with Pam Miller

You can paint! 

All it takes is desire!

* Snowman Welcome Sign *

  Click picture for surface info & homework to do before class.

                (its not the same wooden board I showed in class.)

​Click on photos for more info. Surfaces & supply lists. Some projects have prep to do before class. 

***PLEASE READ. 

 These classes are held at Michaels in Peoria IL. They start promptly at the time listed. Please be ready to paint

 at that time.  You must sign up in the store  or online with Michaels.com

 at least 24 hours before class time.

 If unable to come, you must call the store & tell a manager at least 24 hours BEFORE class time. You can transfer to another class one time within a week of canceling by talking to a manager.      Adults only.

PAM MILLER         

  Join my painters email list- send me a request, list your name & email.

pampaints.pm@gmail.com

pam-paints@comcast.net

309-253-1789  TEXTing is the best way to reach me  or call.

   Gold Leaf Trees

Thurs.  Jan.24           10-1

                                   12 x 16"

     Wooly Winter

Jan 17,   Thurs.  10-1

           9 x 12"  

Homework to do before class.

Students Choice Class

 Feb. 7   Thurs.

10-12:15   &/or    12:45-3

  Bring your own project to work on and I will help you. If you bring one I've previously taught from

2017-18, let me know what the project was so I can bring original painting, etc. 

   You must let me know by the day before the class,

no sooner.  Please text or call that afternoon. Thx!

              Soft floral Abstract

            Feb. 14     Thurs.     10-1 ish

                      9x12   or 11 x 14.

      A NEW technique that's fun, not hard at all.

                             Trust me!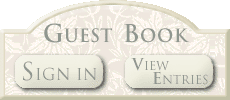 Feb 21, Thurs.  Tropical Waters

10-1.                               9x12

Flowers and Feathers 

Acrylic Pouring class

Thurs.  Feb 28   10-1   

A few samples. 

So fun!!  

Each is unique.

If wanting a shorter sign, see the one on my supply page. Click picture.