Acrylic Painting Classes 

      With Pam Miller      

   Michaels Arts & Crafts Store in Peoria, IL.

Peoria Michaels Store: 309-740-9347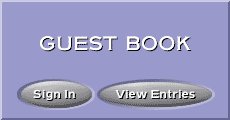 Click on Photos for more information.

Scroll way down to see previous 2017 classes. 

For classes before 2017- go to the "paintclass"pg.

 SALE on classes!!

All class tuitions in Oct. Nov. & Dec. are 

discounted (from $25) down to 

$15 !!!

      Witchy  Tricks

Thurs. Oct 12     12-3p

        9x12" or 11x14"

Free Painting class 

           age 14 & up.

MON. Oct. 16th    6:30p

      -supplies are required.

Paint Wood Slices:

          Halloween Ornaments

please register 24 hours before class.

***ATTENTION STUDENTS:

Due to changes from the company, I am now only allowed a specific amount of hours each month to teach classes. That is why some of the changes in the projects I"m offering and the time slots.

   If you wish to paint a different project than the one listed on the class dates, talk to me and I will see if we can work it out.

   ***Classes begin at 

the time listed!

Please come a bit early, 

get set up & be ready to paint!

            Autumn Garden Walk

 Thurs.  Nov.  2   

10-12:30 (part 1) & 12:31-3 (part 2)

12x16" canvas

      ~Blooming Still Life~Thurs. Nov. 9th  

 10-12 & 12:30-2:30

You choose your flowers &

we paint them in class. I have sunflowers but if you want Christmas,(think pointsettias, berries, holly etc.) we will borrow silks or an arrangement from the floor and paint them. For a specific vase, bring a picture or create one. Bring your choice of colors.

                                                  12x16" canvas

<--There's a couple seats left for this class. Holler at me if its less than 24 hours and you want to sign up.