Acrylic Painting Classes 

      With Pam Miller      

   Michaels Arts & Crafts Store in Peoria, IL.

Snowman catching Flakes

Thurs. Mar 16    12-3pm  

  9x12"

Red Lady in the City

(was Thurs. mar 2  )

now:  MON. Mar. 6

 12-3pm   

9x12"

Red Fox    

 Thurs. Feb. 23      10-3

                           12x16"

Peoria Michaels Store: 309-740-9347

Mar 9 (Thurs) 12-3pm    "Students Choice Class":

Come paint with me! Bring your project, supplies and pattern if needed and I will be there to help create your masterpiece. If you wish to paint or finish a project I've previously taught, let me know a day or 2 before the class so I can bring the original and pattern etc. (Previous classes are at the bottom of the "painting classes" page. Scroll down.)

Thanks!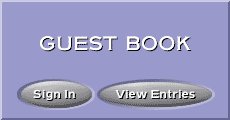 Click on calendar to enlarge  

Wildflower Field   

Monday      3/20      10-1pm         9x12" or 11x14"     

Midnight Moon  

 Thurs. 3-30   12-3pm

                 9x12" or 11x14"

Click on Photos for 

more information.