Acrylic Painting Classes 

      With Pam Miller      

   Michaels Arts & Crafts Store in Peoria, IL.

Peoria Michaels Store: 309-740-9347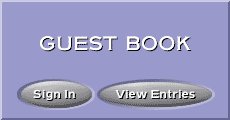 Click on Photos for more information.

Scroll way down to see previous 2017 classes. 

For classes before 2017 go to the "paintclass"pg.

 "Students Choice Class" 

Aug 24th 12-3pm

   Come paint with me! 

        Register at least 24 hours before classes.

Bring your project, supplies and pattern if needed and I will be there to help create your masterpiece. 

If you wish to paint or finish a project I've previously taught, let me know a day or 2 before the class so I can bring the original and pattern etc. (Previous classes are at the bottom of the "painting classes" page & also down below on this page. Scroll down.)   Thanks!

Below is the  August Painting class calendars. Print if you wish.

 If you are needing to transfer any classes to August, ask at the store (Sandra) if they'd transfer it for you. You will need the date of the class you missed, the date you are transfering to and the transaction number on your receipt. (its the 4 numbers at the top -(the 4 before the number 5081). If its a 2 session class, be sure to tell them to transfer to both time slots.  Thanks!

​Bring simple pictures if you don't want cactus. 

  Click pictures to see my suggested supply lists:

8/3      Seagulls  12-3

8/10   Tea Time  10-12:30, 12:31-3   (2 part class, register for both)

8/17   Windmill & Tulips   10-12:30, 12:31-3 (2 part class, register for both)

8/24   Students Choice   12-3

8/31   Hollyhocks     10-12:30, 12:31-3 (2 part class, register for both)

​ Next open house is Sat. Sept. 9th.   

 HALF PRICE TUITION ON UPCOMING CLASSES!

I'm working on Oct. painting projects now. Some Fall and some Halloween!

Poppies

Thurs.   Sept. 7th  12-3pm

There is homework to do before class.

Directions coming soon.      9x12"

Squirrel  Sept 14  10-3.      12x16"

Autumn Butterfly 

 Thurs. Sept. 21  12-3         9x12"

Fall Garden Walk

Thurs. Sept. 28th  10-3   12x16"