Acrylic Painting Classes 

      With Pam Miller      

   Michaels Arts & Crafts Store in Peoria, IL.

Peoria Michaels Store: 309-740-9347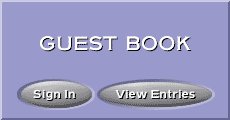 Click on Photos for 

more information.

Scroll way down to see previous 2017 classes. 

For classes before 2017 go to the "paintclass"pg.

Pink Flowers       FREE CLASS

April 17, MONDAY  6:30pm

You can change colors, add a vase etc. Learn

to make flower petals with double loaded brush.

9x12"   No tuition,    Supplies needed.

 "Students Choice Class"

 April 13 (Thurs) 12-3pm   

   Come paint with me! 

Bring your project, supplies and pattern if needed and I will be there to help create your masterpiece. If you wish to paint or finish a project I've previously taught, let me know a day or 2 before the class so I can bring the original and pattern etc. (Previous classes are at the bottom of the "painting classes" page. Scroll down.)

Thanks!

A Great Heron

Thurs.   April 20   

12-3p             9x12"

         Bird on a Bucket

         April 27, Thurs.  

      A 2 part class, sign up for both.

10-12:30   pt. #1

12:45-3p    pt. #2     12x16" canvas

Bring a snack or lunch.

    Mossy  Gardens

May 4, Thur. 12-3

9x12, 11x 14 or 12x 16"

         Daisies in a Blue Vase

May 11  12-3p

               9x12, 11x14, or 12x16"

  You can change colors to suit your decor.

Mountain Lake   coming in JUNE

12-3pm                     9x12 or 11x14" canvas

          Artist's Way

 Thurs.  May  18th     A 2 part project, 

                                        sign up for both.

10-12:30 & 12:45-3

          12x16"  bring a snack/lunch.

APRIL 15, SAT.     

 OPEN HOUSE!  

REGISTER FOR UPCOMING CLASSES THRU May, (maybe JUNE) FOR 1/2 OFF TUITION.

      Hidden Cove    coming in June

       12-3          9x12 or 11x14"