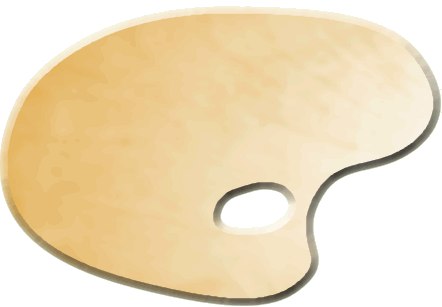 Where:      Michaels Arts & Crafts store,  Peoria, IL  (309-740-9347)

When:     Usually Mondays.  Check my calendar or  the Michaels.com online class calendar.

                   ** Come early, painting starts at time stated. 

                We must have 2 paid students to hold a class.

How:   
Register in-store or online at 
Michaels.com
 at least  
24 hours
 before class time.
Who:   Boys & girls: AGES: 7-13 yrs.  Bring your BFF too.

Cost:   Tuition: $15 per 2 hour class + supplies. You will get a supply list when you register.

This page was last updated: April 14, 2018

  Tell your friends to join us for a fun class!

Canvas size is  9x12"  for all projects. 

              Please have kids wear old clothes, sleeves they can pull up or short sleeves.

 Bring:

-alot of paper towels

-a non porous surface to put paint on.  SEVERAL Foam plates are ok 

-Any extra brushes is great to have them bring.  

      (If kids can't attend, please call the store as soon as you know.)

A reminder that a parent/adult must stay in the store during all kids classes.    thanks!  Pam

FYI - Parents, just so you know, I am allowed a few subject matter titles for kids classes:  Dolphins, hot air balloons, puppy, butterfly, etc.  That is why some projects contain one of those elements but they might not need to be added during class. (ex: the butterfly by Rudolph).  Just wanted you to know. I have to be somewhat creative so the classes can have more variety.  grin.

Upcoming classes:   MONDAYS     4-6pm

Jan. 16      Penguin

Feb. 21      Cardinal on snowy fence

Feb 21 is the LAST kids painting class at all Michaels.

If I can find a different place to teach, I will send out an email. This is not my idea, it is nation wide by corporate. If you have any questions or comments, let them know.     Thanks!  

Bring Grumbacher

 Burnt Umber Academy acrylics too.