We now have ONLINE registration at www.michaels.com . 

The sign up 24 hours in advance rule still  applies. (The polymer clay classes might not be available for online registration. Sign up in the store.) This class may be listed as a multi media JEWELRY class.

  If signing up online, I would appreciate a quick email telling me what class & date you've signed up for!

CENTRAL ILLINOIS POLYMER CLAY GUILD:

Please join our Guild at our yahoo group to keep up to date on all classes,  & our Guild activities.

        To JOIN go to:

  Please join our

yahoo  group

to get  up to date class

         information.     

     Newbies are welcome.

                            ----->

at Michaels in Peoria IL.with Pam Miller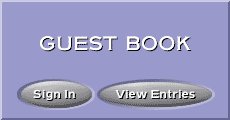 page last updated: March 4, 2014
Click to join cipcg
Contact ME if you have any questions.

Pam     309-253-1789

SUPPLIES- Premo clay

Supplies to always bring: clay(Premo brand!), your clay pasta machine, clay blades, acrylic

    roller, exacto knife,  needle tool, extruder if you have one & supplies listed for each project.

Your first class? All you need is the clay.  You may use my extra pasta machine and tools in your first class.   ***Just be sure to let me know before class, so I bring them.

Class fee: $20  + supplies.   I am required to have at least 2 paid students to hold class.

                                                         Adults :    15 & over

        How to handle clay withdrawl!

1.  Come to a clay class and get your fingers into the best stuff ever!

2. Bring a friend, its so fun to share a craft!

3. Talk to fellow clay addicts.

4. Create your own unique items.

5. Make new friends & talk some more.

6. Stay for Guild. Bring show n' tell items you have made, new

      books, & ideas!

7. Share the details of the upcoming class & Guild day with others

    for a fun time.

8. Bring all clay supplies (pasta machines, exacto knife, etc.)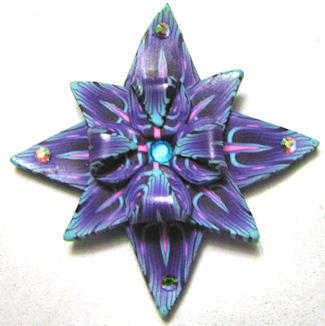 Scroll down to see pictures of clay items & techniques we've done in classes!!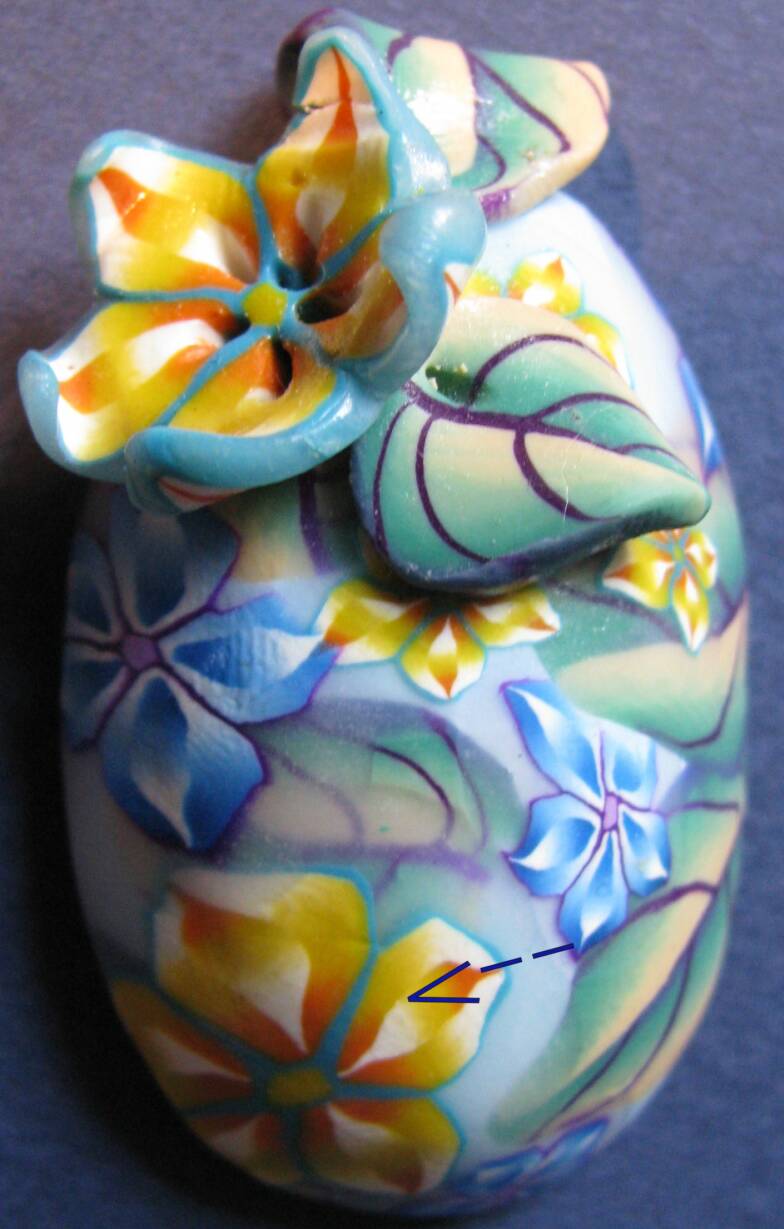 Upcomging Polymer Clay classes: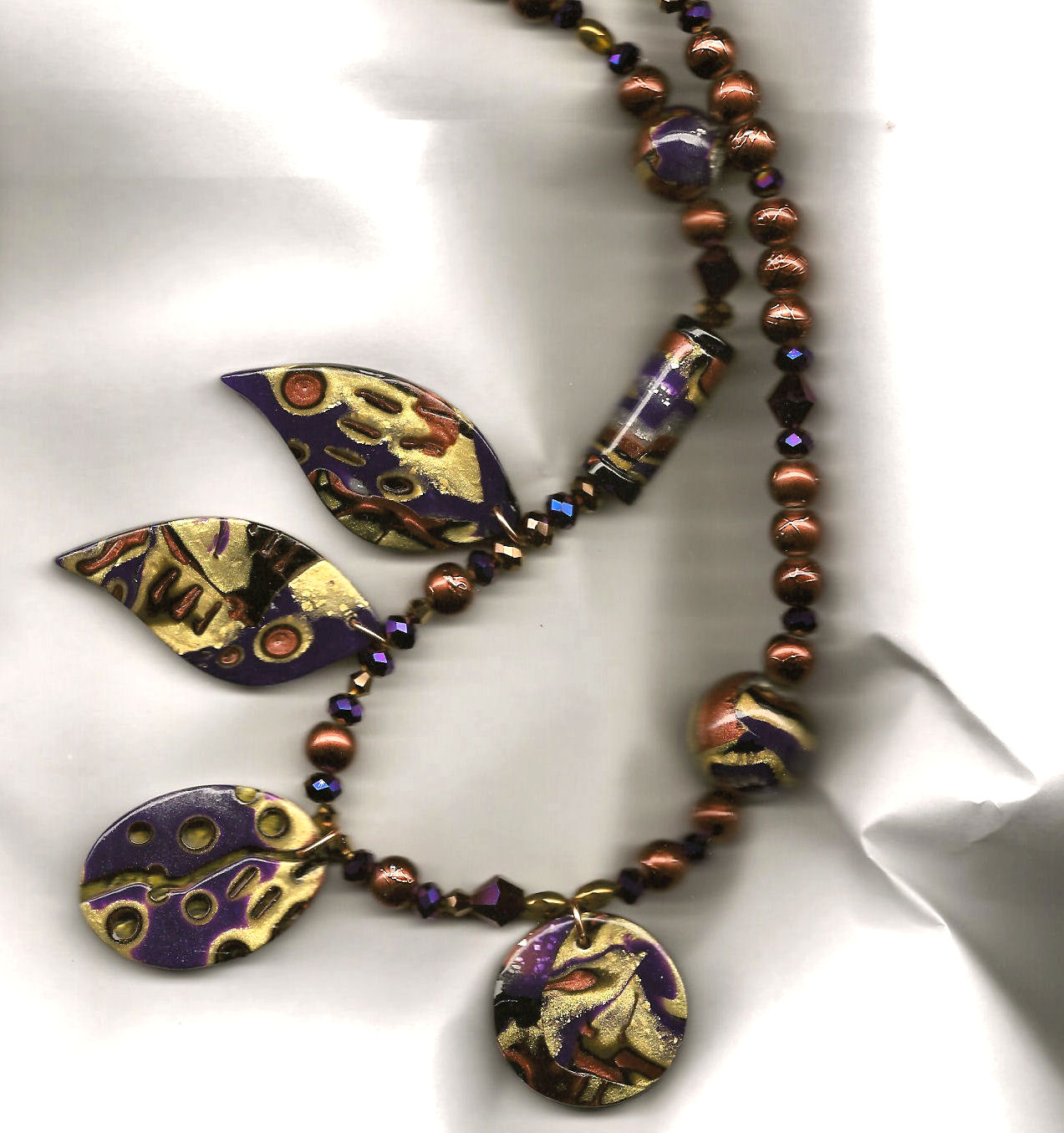 Saturday,  March 8th,              2:30-5 pm

(following our classroom open house from 11-2!)

"A  Multi ~Colored

      Flower  Cane"

Create ONE flower cane and end up with many different colored flowers!  Join us and I will show you how!  Its fun and not hard once you know the secret.

Supplies to bring:

Premo Brand Clay:

~~(11/2 pkg.)White, (1pkg.)black or any color for petal vein lines, + a color for your centers. (I made a jelly roll cane of yellow and black.)

~~a small amount of several colors (I used yellow, turquoise, a med.blue, purple, pink, lime green.)(a 1/4th of a pack of each is ok.) Whatever bright colors you'd like to use.           I used black clay around the cane & between petals  but you could use a different color or use "white translucent."(1 or 2 pks)

   I'm making a 2nd cane using softer pastel colors for spring right now.

You will also need:

Pasta machine (not used for food), clay blades, clay tools, an acrylic roller. I will bring cookie cutters to use for pendants. Bring your extruder if you have one too.

You may bring an object to cover like an altoid tin or a glass jar or ornament.  Even a plastic or paper mache egg!! 

***If this is your first clay class, you may use one of my pasta machines.

(Let me know beforehand). We do sell them also.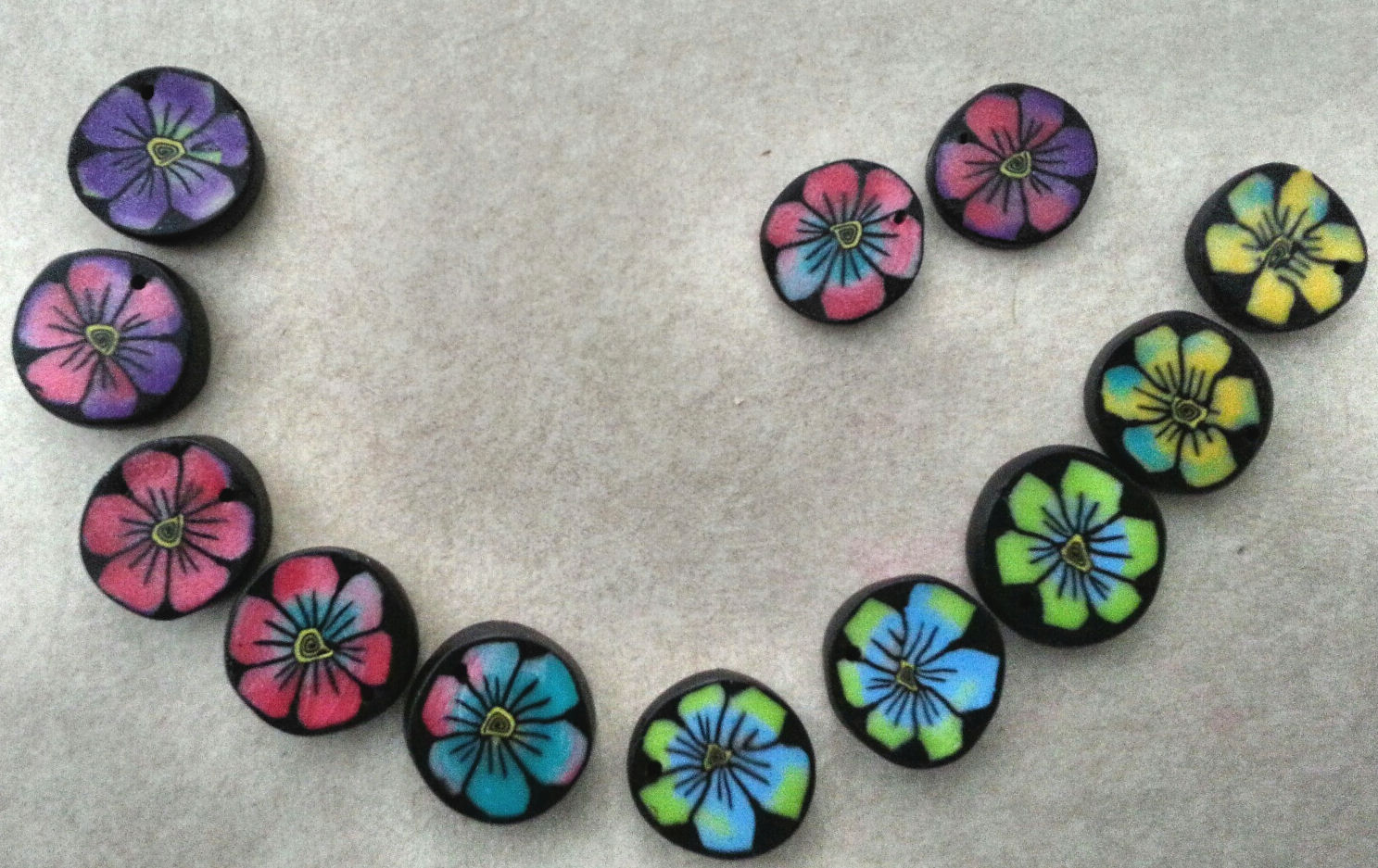 Click pictures to see

a larger view.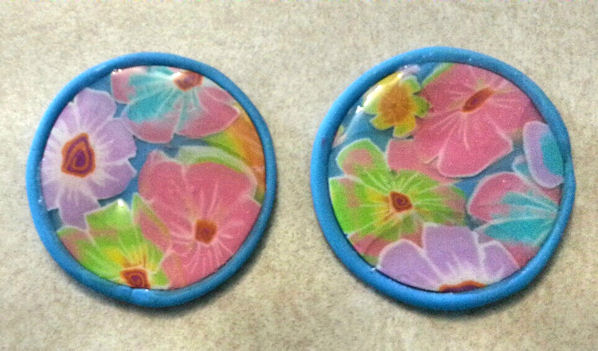 1st cane.   This one is using pearl on black.

2nd cane.This one is using white on blue.I like the white best.