Jewelry  Making 

 Classes         

    Peoria, IL.  with Pam Miller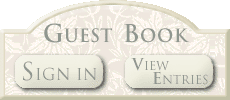 Black Faux Dichroic Pendant ~

           for my daughter

Assorted Polymer clay Pendants & a pin. Some are wire wrapped with Sterling or  gold filled. 

Most are OOAK ->

Click pictures to enlarge

This page was last updated: October 27, 2015

If you like Jewelry, You will LOVE making Polymer Clay jewelry. 

Check these out! 

             Jewelry classes:  

I am no longer teaching Jewelry classes at Michaels, but if you have a group of friends that would like to learn, just let me know. Jewelry making parties are especially fun for bridal showers, birthday parties or just a girls night out.        
pam-paints@comcast.net